CARtoons 60th Anniversary Sketch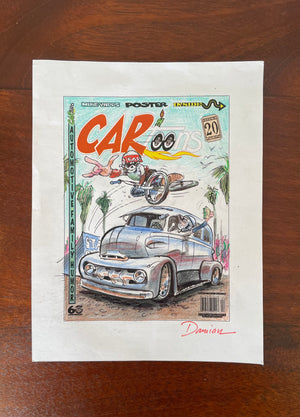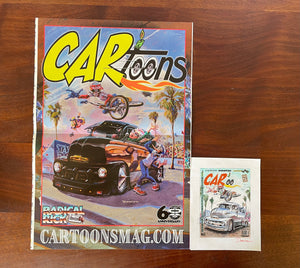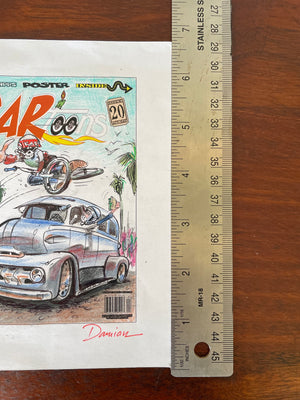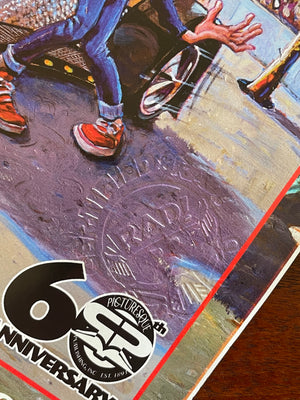 Before the finished painting comes the initial thumbnail sketch of the idea, an essential step to nail down the characters, perspective, and composition. This little study was drawn to plan for an original painting created for a CARtoons Magazine 60th Anniversary cover which would eventually feature the whole RAD SQUAD. It's a sneak behind the scenes with tons of action and a high-flying RADICAL RICK jumping over a custom truck driven by his best buddy, MX Mug!  Even in this early stage, the study already has lots of fun details drawn in colored pencil and ink. No surprise that it would evolve into the raddest cover ever created for CARtoon magazine.
As a bonus, your purchase comes with the pull-out center spread poster from the magazine, signed by Damian and crimped with a "Certified Radical" seal so you can trust it's legit.

This little gem will be a unique highlight of any serious collector's quiver of fine art! Colored pencil and ink on bond paper 5" X 6.5".  Image size 3 5/8" X 5".