"CERTIFIED RAD" ORIGINAL ART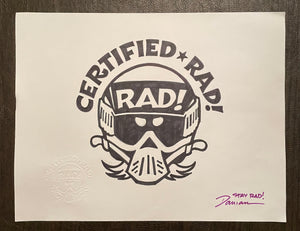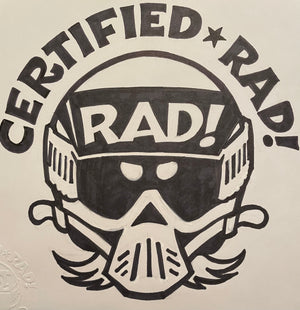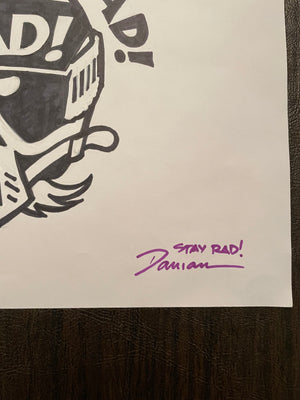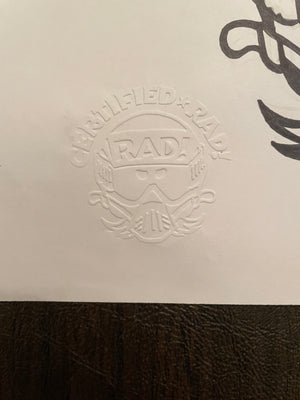 This iconic piece of artwork came about when Damian needed an image for the crimper seal you see on every piece of authentic Damian approved artwork. And VIOLA! This classic Radical Rick,In your face, image was born. It's since become a sick sticker that's popped up at noble BMX racetracks across America!
"Certified Rad!" artwork was inked by hand, the old fashioned way, on 11" X 8.5" bond paper, and of course it's crimped with the same "Certified Radical" seal (kind of an Inception moment), and hand-signed in the lower right by Damian. This little piece of original RADICAL RICK history is attractively priced and 100% RAD!