"RADICAL RICK ANGEL CONSCIENCE" LIMITED EDITION PRINT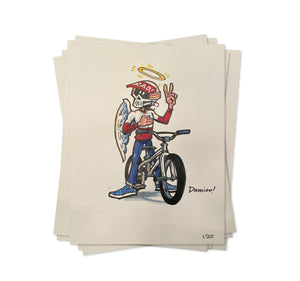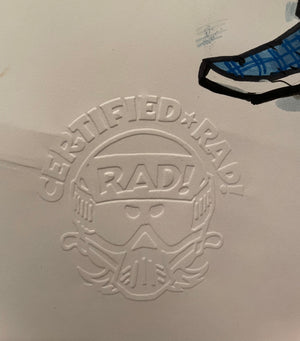 This heroic RADICAL RICK ANGEL painting is available as a limited edition print. Only 20 of these full-color prints are available, when they're gone, they're gone!
Each one is crimped with "Certified Radical" seal and hand signed and numbered by Damian Fulton, the creator and artist of Radical Rick. Expertly reproduced on 8 1/2" x 11" quality heavy stock and affordably priced, it's a heavenly deal!