"RADICAL RICK DEVIL CONSCIENCE" ORIGINAL SKETCH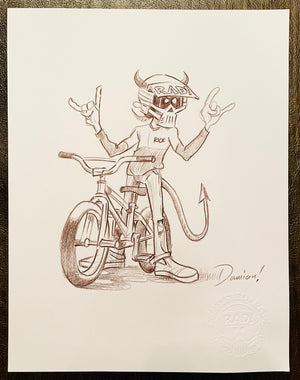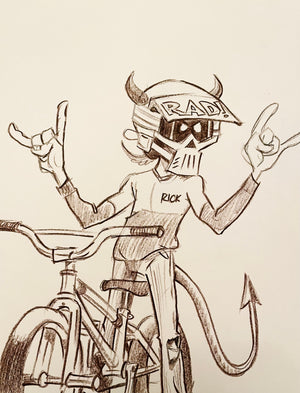 If you're like Rick, you know the temptation when action looms and your Rad gland starts tingling. We know there's a little devilish fun lurking in everyone.

Originally a study for a charity drawing, this Devil Rick bad boy is drawn using sepia colored pencil on 8.5"x 11" bond paper and sketched with dynamic energy.
Crimped with the "Certified Rad" seal and signed by Damian, this one-of-a-kind hand-drawn piece will be a massive win for anyone feeling a little naughty.