Eddie Fiola vs. Radical Rick Limited Edition Signed Prints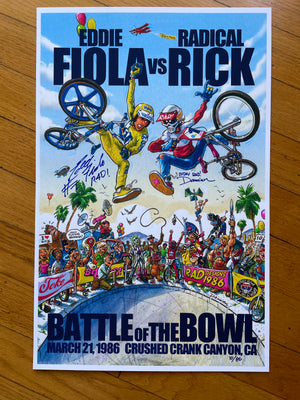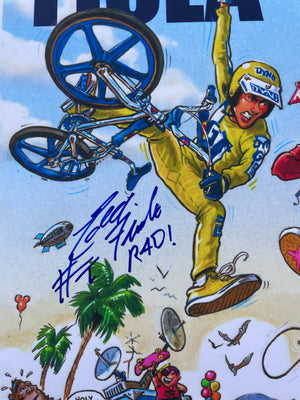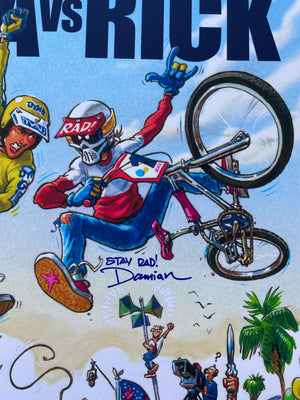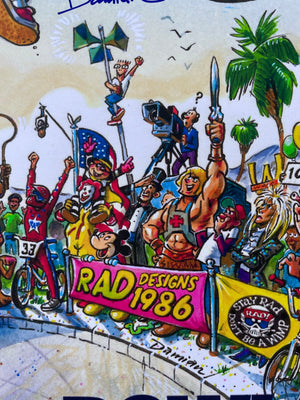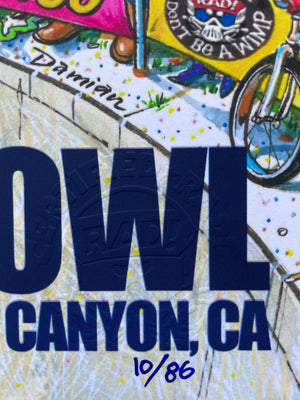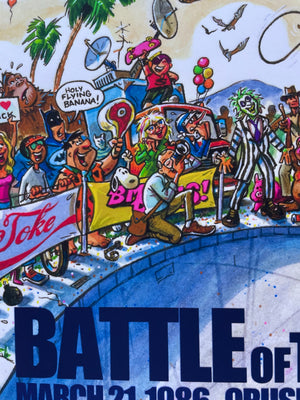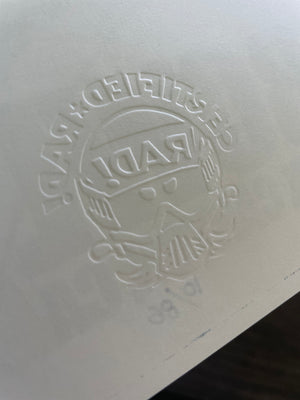 You demanded it, you got it. This completely factual altitude + attitude battle between two icons of 20" wheeled history…Eddie Fiola, the King of the Skateparks versus Radical Rick, the boy radster, and originator of RAD, in a head-to-head Battle of the Bowl, was an event that historians swear took place somewhere in Crushed Crank Canyon, California back in 1986.  Think of it as an epic Quentin Tarantino-esque history moment. It's the pinnacle of 80's pop culture and BMX radness wrapped up in one glorious frozen-in-time image.

Each of these 11" x 17" giclee artworks is printed on heavy archival quality paper, crimped with an official Radical Rick "Certified Radical" seal, and hand signed by the flying banana EDDIE FIOLA himself, and DAMIAN FULTON, the artist and creator of Radical Rick.
 
These quality, collector's prints are individually numbered editions of just 86. Created in collaboration with Rad Designs 86 and Damian, this limited edition art print is exclusively available at RadicalRickBMX.com. The cost is $200 and limited to 2 prints per person.
 
Don't hesitate. This moment in BMX history will not be repeated!