Eddie Fiola vs. Radical Rick Original Art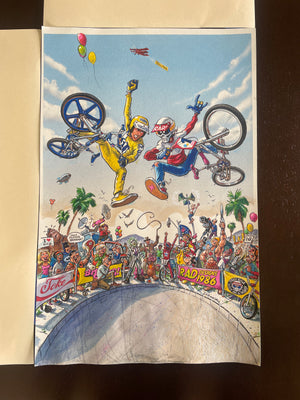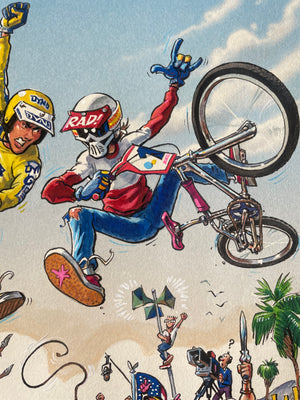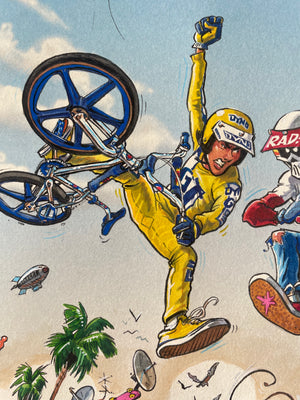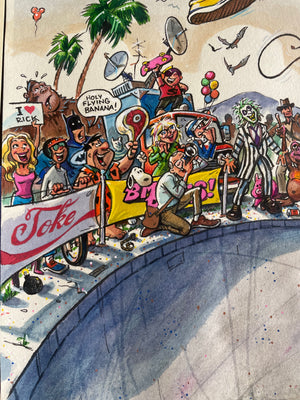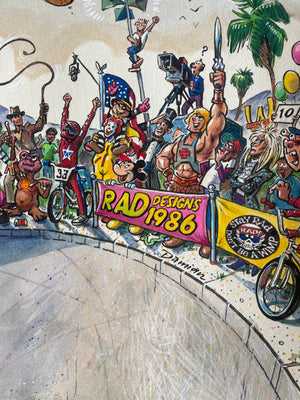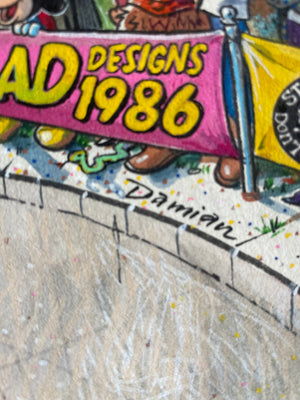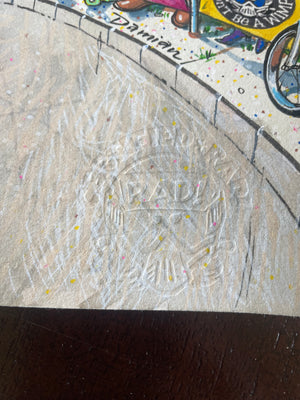 This is the original hand-painted artwork! Eddie Fiola, the King of the Skateparks versus Radical Rick, the originator of RAD! Battle of the Bowl is a completely factual head-to-head altitude + attitude competition between two icons of 20" wheeled history that happened nearly 4 decades ago. BMX historians swear the event took place somewhere in Crushed Crank Canyon, California back in 1986.  Painted in the same energetic style using the watercolor technique Damian pioneered from back in the day when he was creating the Radical Rick comic, it's the pinnacle of 80's pop culture and BMX radness wrapped up in one glorious frozen-in-time image. It features a ton of celebrity cameos and the whole Rad Squad: MX Mug, Spike Speedwrench, and Bonnie Brainstorm. So much crammed in, you'll never stop discovering new details!
This one-of-a-kind art piece is hand-signed by DAMIAN and crimped in the lower right corner with the "Certified Radical" seal. It is a truly special, very rare original painting that will be the centerpiece of any serious BMX fan's collection.