"END-OH!" LIMITED EDITION PRINT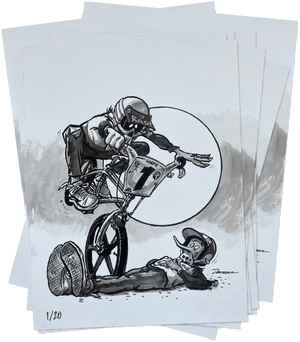 This classic RADICAL RICK END-OH! image is also available as a limited edition print. Only 20 of these full-color prints are available, each one signed and numbered. When they're gone, they're gone!
It's a stunner printed on 8 1/2" x 11" heavy paper. 
Crimped with "Certified Radical" seal and hand signed and individually numbered by Damian.