"THE GREAT ESCAPE" ORIGINAL SKETCH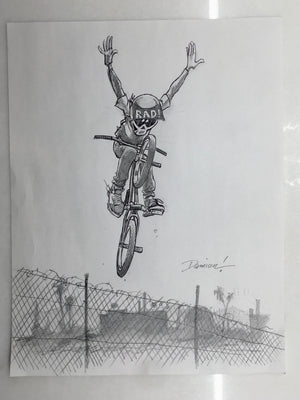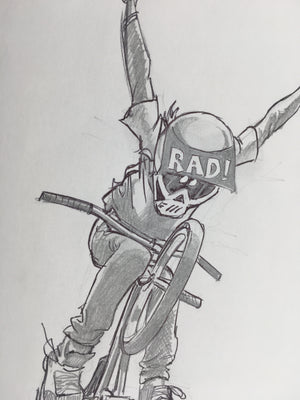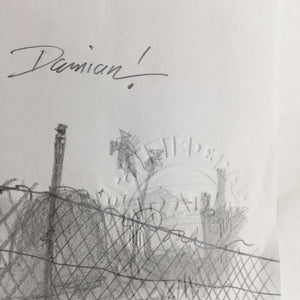 So rad! Originally a study for an upcoming super-secret global project (Shhhhh...that's all we say), this action-packed scene stars the boy radster, Radical Rick in all his glory!  Created by RR artist and creator, Damian Fulton, it's packed with detail, thanks to his legendary penciling and inking skills, with lots of action, depth, and a striking dramatic mood. You can just imagine what the story is behind "THE GREAT ESCAPE". Epic Right?
This finished drawing is on 11" x 8.5" bond paper and is truly a striking piece of Radical Rick original artwork. Trust me, when this mysterious image, fully realized in full color, shows up in the future (...we just can't talk about it. Loose lips sink ships) you'll be stoked you own this!
Hand stamped with the "Certifed Radical" seal and actually signed by Damian himself. True.