"ESTABLISHED 1979" Original Art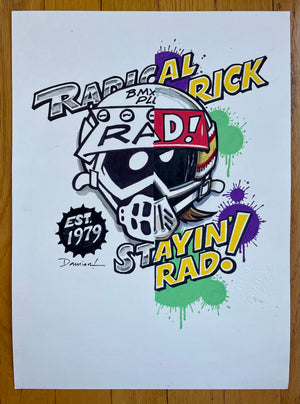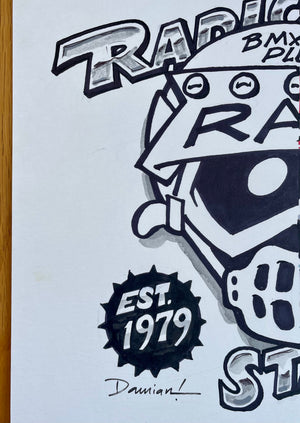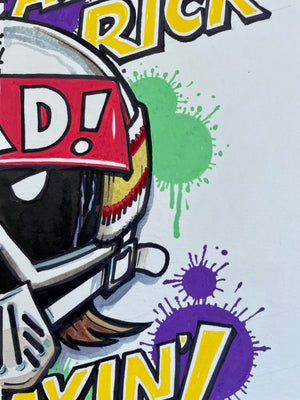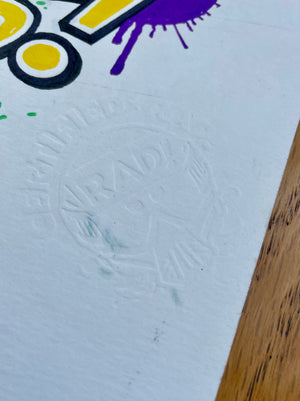 Radical Rick's not so humble origins began with a bang back in 1979 in the pages of BMX PLUS magazine and since then, he's evolved into a BMX icon. This striking image originated as the cover art for the long awaited, highly anticipated, and constantly delayed "Radical Rick, the Complete Episodes"coffee table book. iTwo classic time periods of Rick juxtaposed side by side, oldschool black and white like he originally appeared in '79 and the full-color Rick from his last episode as we know him today. Cool classic lettering on top and bottom commemorate his radicalness. 
It's a big bold 11"x 15" image and will look killer on any wall in your personal BMX museum. Feels classic and new at the same time, and it's inked and watercolored on heavy watercolor paper in the same traditional technique of the original Radical Rick comic strip back in the day.
It's a stunner.  Stamped with the "Certifed Radical" seal and hand signed by Damian.