"HALLOWEEN KILLS" ORIGINAL ART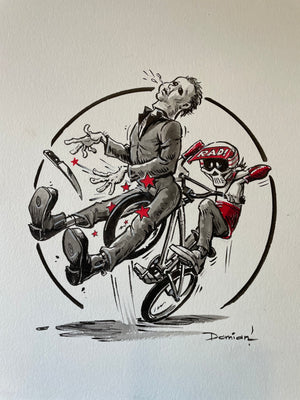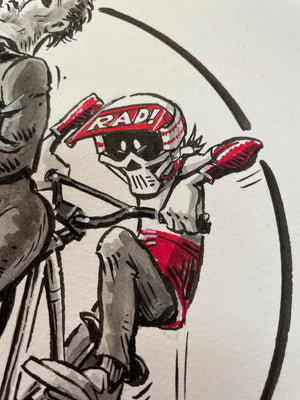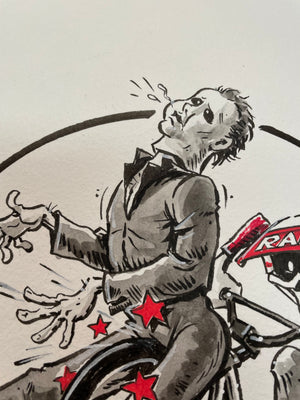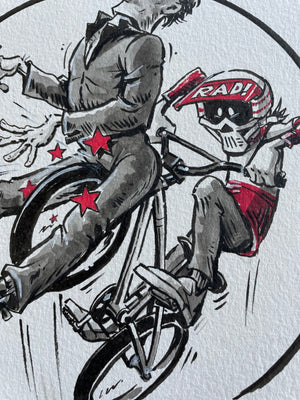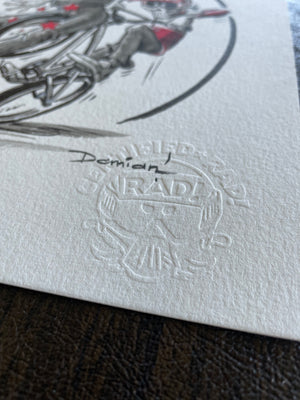 Fresh from Hollywood and off Damian's drawing board comes this daring revenge scene from the upcoming "Radical Rick meets Michael Myers" blockbuster (hey, a guy can dream, can't he?) drawn with same vibrant energy of the classic comic strip in BMX PLUS! Magazine.
Plus this ink and watercolor painting is on 8.5"x 11" quality watercolor paper and has a hint of Radical Rick red to make it truly RAD!! Crimped with the "Certified Rad" seal and signed by Damian, this one-of-a-kind hand-drawn piece will be a massive win for any collector's dungeon.