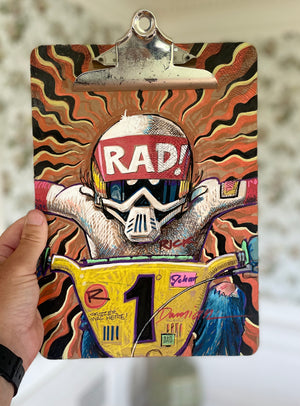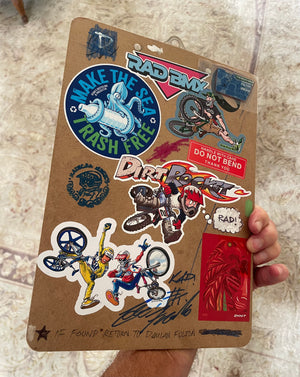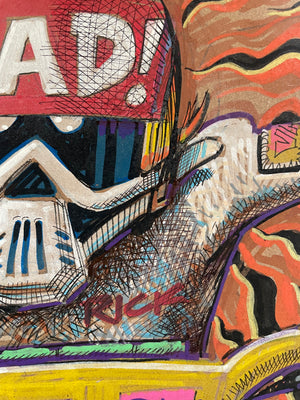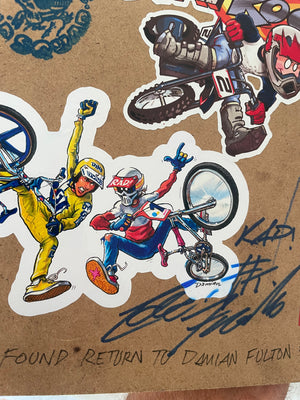 If you know Damian, you know he's never without his clipboard. It's his trusty analog "Things-to-do-to-Stay-Rad" device. Over the course of phone calls, meetings, and waiting for appointments, it gets covered with art and stickers. Check out that hand-drawn portrait of Rick poised at the starting line visualizing his next moto or seconds before dropping into some massive bowl.
Speaking of bowls, Damian's isn't the only signature on this clipboard. If you look closely at the back, you'll spot a bonus signature: King of the Skateparks, Eddie Fiola! That's a win-win all the way around!

And yes… it's really Damian's personal clipboard. It's rad and rare. Only the second one ever available. Frame it and hang it on a wall for all to admire, or slap some paper on it and be inspired to start your own doodles. Either way, it's an iconic piece of BMX history you can hold in your hands!

Mixed media (Acrylic markers, ballpoint pen, and stickers) on a 9.5" x 12" Clipboard