Rabbit Ears Original Painting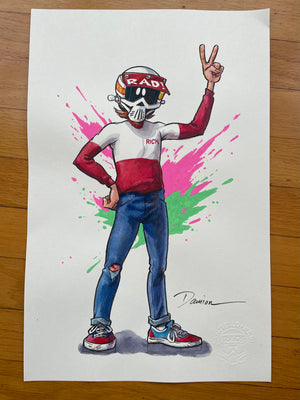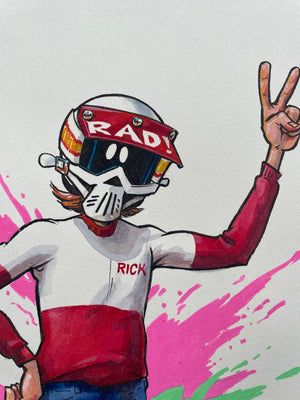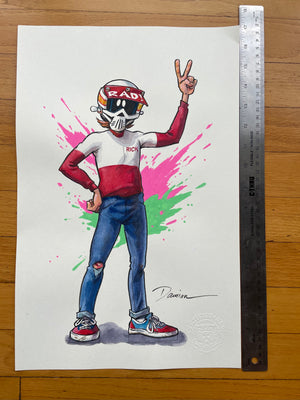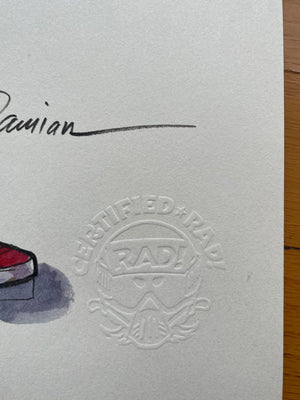 A truly impressive piece that was painted for the BMX MUSEUM's new Radical Rick display debuting at the 2023 Hall of Fame induction event. This rich, beautiful, and lusciously hand-painted head-to-Vans portrait stars the raddest dude on two wheels standing triumphantly while flashing a peace sign (aka "Rabbit Ears") to guests visiting the museum. The piece is inked and watercolored on heavy Bristol paper; the same technique that brought the original Radical Rick comic strip to life back in the day.
One of the largest pieces we've ever offered at 11"x17", this bold image is a one-of-a-kind original, painted by Radical Rick creator, Damian Fulton, and will make a striking addition to your collection whether you're a serious collector or a first-timer. It's just that RAD! 

Crimped with the "Certified Radical" seal and hand-signed by Damian himself.