"RADICAL RICK 2021 COLLAGE" ORIGINAL ART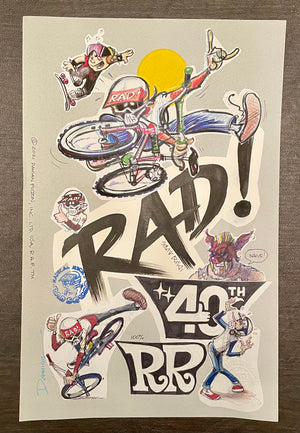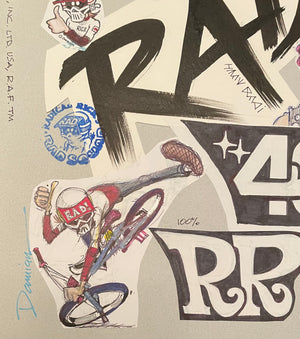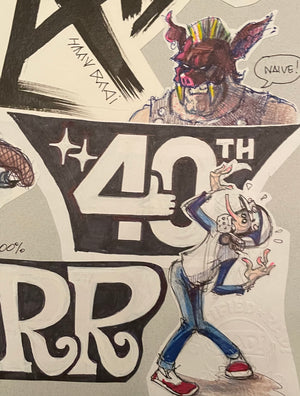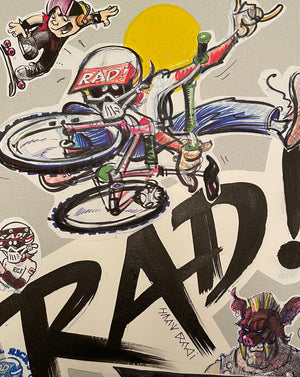 I don't even know where to start. There has never been a piece like this. All the scribbly thought process created over the last few years, painstakingly fashioned together with glue stick and love. Presenting the "Radical Rick 2021 Collage", combining the 40th anniversary ring art, the RAD script used for the Rad Sticker pack #1, sketches of MX Mug and Spike Speedwrench from the CARtoons Magazine cover, a portrait study of the infamous Skuzzer Switchblade, and a ton of detail all mashed up in a killer composition.

And did we say BIG? It's a jaw dropping 11"x17" on textured heavy paper.
Crimped with the "Certified Rad" seal and hand signed by Damian, this one-of-a-kind piece is an epic artistic mic drop!