"RADICAL RICK'S RAD SQUAD" VINTAGE INKED ARTWORK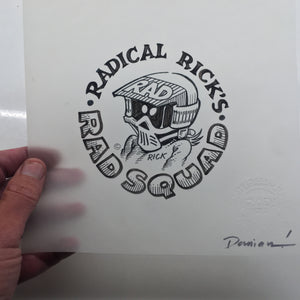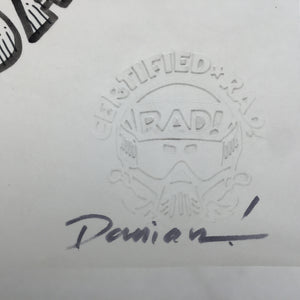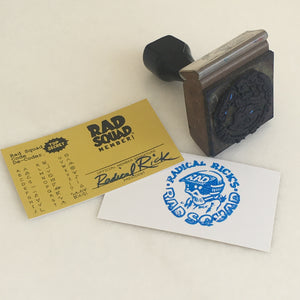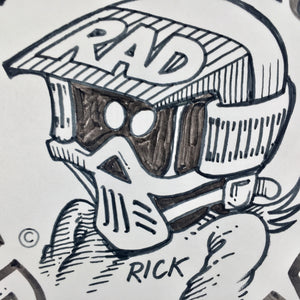 Years and years ago when you were just a little BMXer, you might have become a member of the "RAD SQUAD" through a promotion in BMX PLUS! Magazine. You would have received an official membership de-coder card, signed by Radical Rick, and stamped "RADICAL RICK'S RAD SQUAD" making it absolutely official. 
This featured piece of historic artwork is the actual drawing, hand-inked on parchment, that created that stamp. Yeah, that one! Rad!!
Approx. 9"x9" with the official "Certified Radical" seal embossed in the corner and hand signed by Damian. A rare vintage piece of BMX history and a worthy addition to any art collection!
BONUS! A replica "RAD SQUAD" membership de-coder card comes with your purchase, signed by RADICAL RICK!