"SO LONG SCOT" Original Art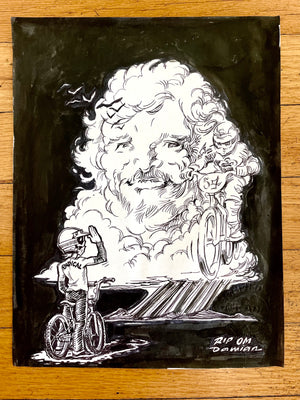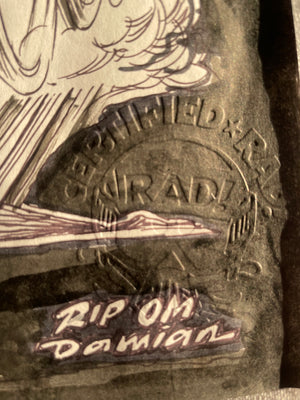 This is a special historic piece of art originally created to commemorate the passing of the "Godfather of BMX" and a Hall of Famer, Scot Breithaupt in 2015.  The image features a saddened Radical Rick in the foreground saluting a portrait of Scot and a racing scene that appears in the clouds. It's signed by Damian and dedicated with a "RIP OM". The OM stands for his knick name, Old man. More info about Scot here:
https://en.wikipedia.org/wiki/Scot_Breithaupt
It's in good condition for its age, and ready for framing. 8.5" x 11" Ink on bond paper,  crimped with the official "Certified Radical" seal. 

An important piece of BMX history and a true bonified classic.