"ONE RAD YEAR" Original Art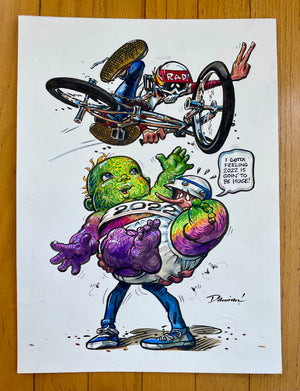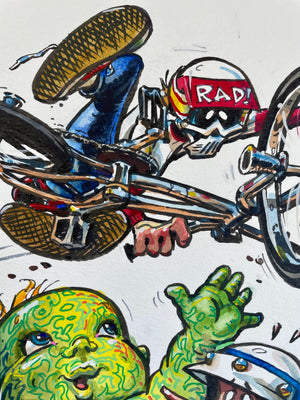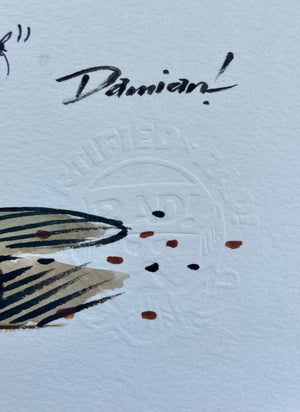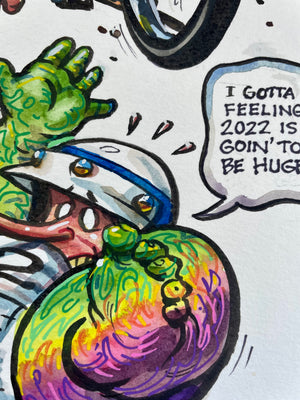 Didn't you feel better about 2022 than the previous sucky years? This big (11"x15") beautiful detailed painting features a classic heroic shot of Radical Rick flyin' over an intense MX Mug holding what can only be described as the New Year baby jacked up on optimism steroids. Originally drawn to celebrate coming out of the Covid years on New Year's day, it was updated and painted in glorious color for Damian's epic 100-day drawing challenge.
A rare piece that has both Rick doing his radness and his best bud MX Mug in the same image, is inked and watercolored on heavy watercolor paper in the same traditional technique of the original Radical Rick comic strip back in the day.
This stunningly rendered image will be a major addition for any serious collector or first-time fan. Stamped with the "Certifed Radical" seal and hand signed by Damian.