"2023 LOOKING UP" Original Art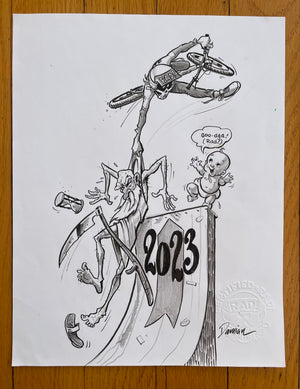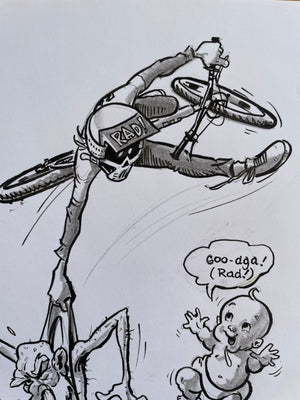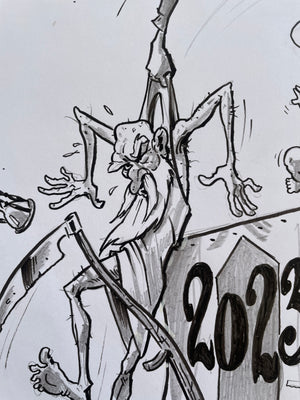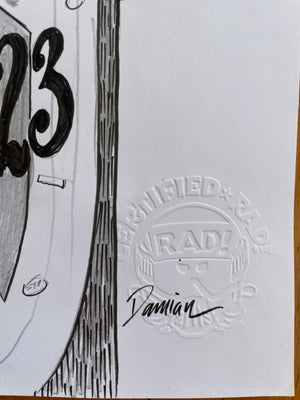 Once a year, Damian does his take on how Radical Rick rings in the new year. In this case, after a few Covid crippled years, he does it BIG, by getting rid of the old, and ushering in the new. This rare piece, "2023 LOOKING UP", which shows off Rick's ramp radness in all its glory, is inked and penciled in detail on bond paper in the spirit of the original Radical Rick comic strip back in the day.
This beautifully rendered image will be a major addition for any serious collector or first-time fan. Stamped with the "Certified Radical" seal and hand signed by Damian.
8.5" x 11" Ink and pencil on heavy paper