"ATTACKILLAC" Original Art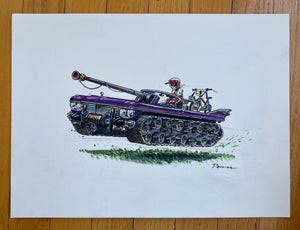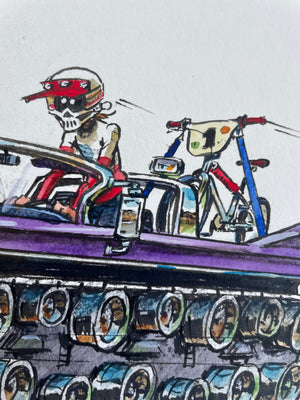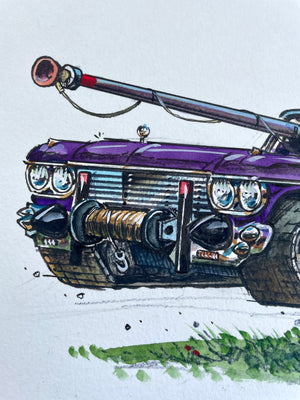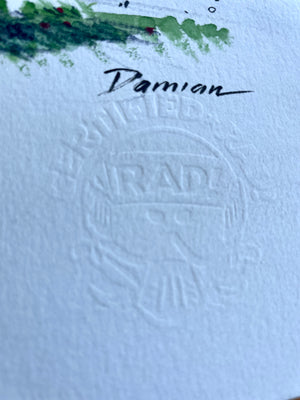 Attackillac, because your handlebars are a little cramped for giving more than one friend a lift. Attackillac, because AWD track treads feel so good driving over slower vehicles. Attackillac, because you can't drive a pirate ship on land. Awww, who are we kidding?! There's no wrong reason to drive an Attackillac.
This is a rare hand-painted piece, never before painted as a solo subject by Damian. Rick's bike isn't so much a mode of transportation, as a part of his soul. So, when Rick needs to roll, there's only one vehicle worthy to serve as his chariot. One part 59 Caddy, two parts treads, and a big ol' dash of Bonnie Brainstorm brilliance. Mix 'em up and you got yourself the icon of BMX transportation.

Rick's most iconic ride is captured in its full roaring glory with fantastic detail in ink and watercolor. It takes 15x11" heavy watercolor paper to contain this mean machine. While the Attackillac needs no seal of approval, the artwork is crimped "Certified Rad!" and signed by Damian all the same.