"BONNIE STUDY" original artwork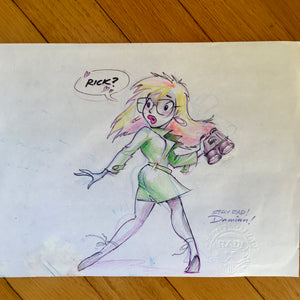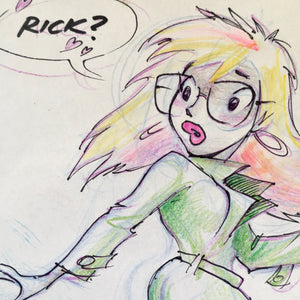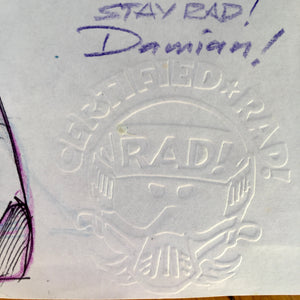 This undated study of BONNIE BRAINSTORM, the smartest, most scientific of The Rad Squad, is drawn with colored pencils and black ink and catches her in mid-action revealing her obvious but secret RADICAL RICK obsession. This is pretty cool, it's rare to find a sketch from the archives of Bonnie alone. Her spinning pose and breathy "RICK?" begs BONNIE to be hung alongside a sketch of her crush, RADICAL RICK. 
8 1/2" x 11" bond paper. There are some dogeared edges and a paint splash has been whited out in the lower-left corner, but overall in nice condition for its age. Comes crimped with a "Certified Radical" seal and hand signed by Damian.