1980 Grand Nationals Original Painting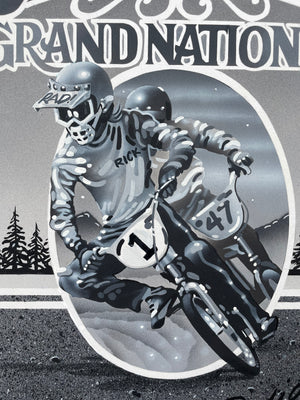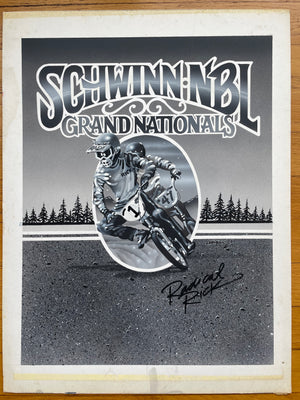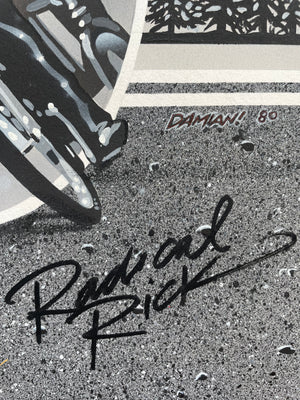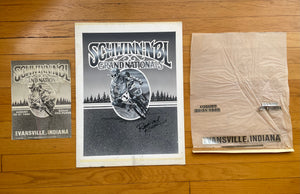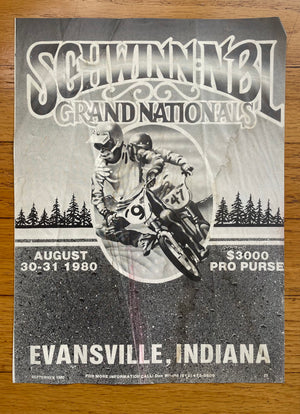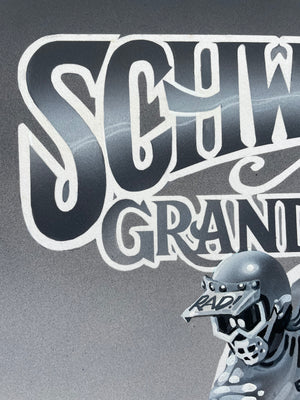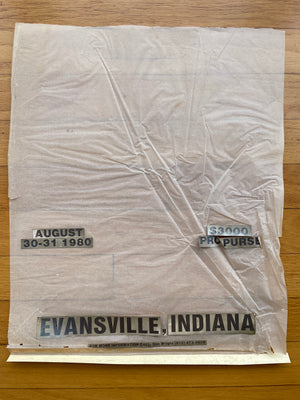 Almost 43 years to the date, the NBL Grand Nationals were held in Evansville, Indiana and Damian was the artist asked to create its iconic poster. Known for his Radical Rick comic, he also designed countless logos, event posters, ads, and products for the then-burgeoning BMX industry. This piece of historic BMX art shows skills not normally associated with Damian's outrageous Radical Rick comic style, like mad airbrush and intricate lettering skills.
Fast forward to 2023. In the spirit of Quentin Tarantino's historical revisionist movies, Damian has done his own upgrade to the event artwork and made it relevant for today. Now, instead of a generic rider, it's Radical Rick (in his period-accurate 1980-era duds) leading the pack and (as always) boasting the coveted #1 plate. Something particularly unusual about the piece is that Damian's signature is quite diminutive, so Radical Rick took the opportunity to sign it himself!

The "1980 Grand Nationals Original Painting" is a huge piece, painted in acrylic on 15" x 20" illustration board. The purchase of the original painting includes a page from the Sept 1980 issue of BMX PLUS! featuring the artwork and the original tissue coversheet used to place the typography on the advertisement. Both are worn and wrinkled by time as proof of their authenticity.

Own a piece of history, Radical Rick style!