"CLASSIC CROSS-UP" Original Art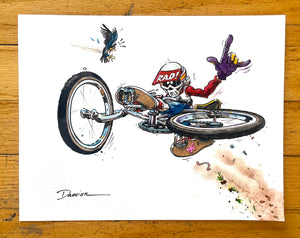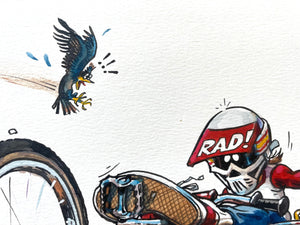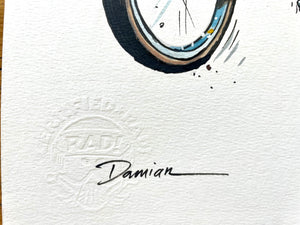 This completely original hand-painted image is the latest offering fresh off the art table of Damian Fulton, the creator of the original Radical Rick comic strip from back in the day. Remarkably detailed and colorful, the painting features the legendary Radster as he pulls a signature one-handed cross-up before an adoring feathered fan. Absolutely a stunning image and guaranteed RAD!
Best of all it's hand-signed
 by Damian and embossed with the "Certified Radical" stamp. Comes with that vintage sticker too! 
8.5" x 11" Ink and watercolor on heavy watercolor paper. An instant classic!