HAND SIGNED SNOWBOARD #2 with 2 ORIGINAL SKETCHES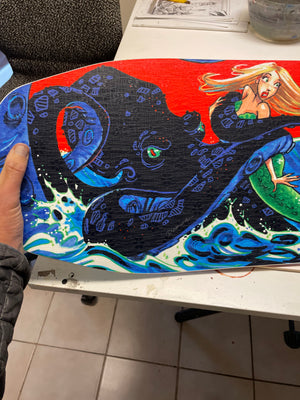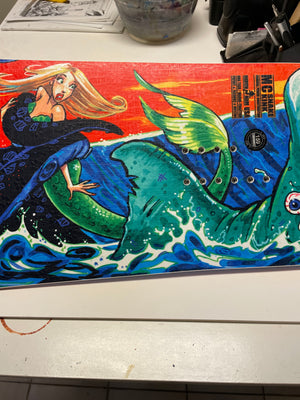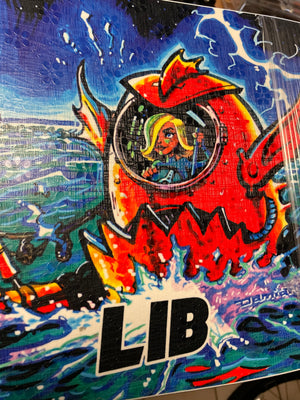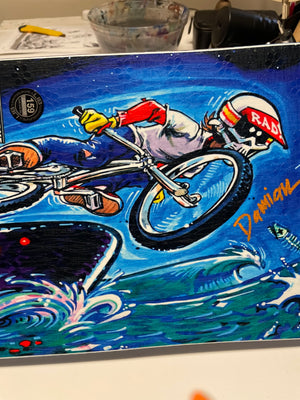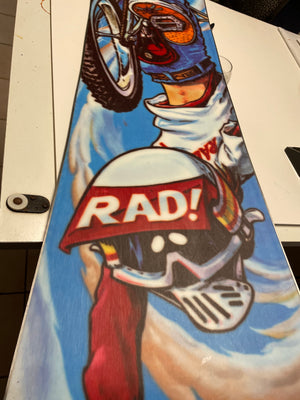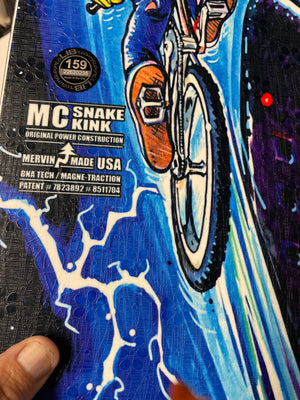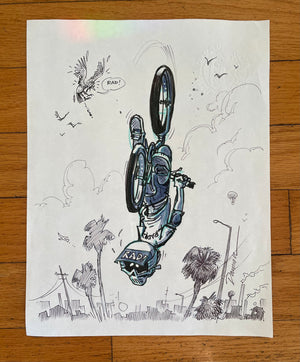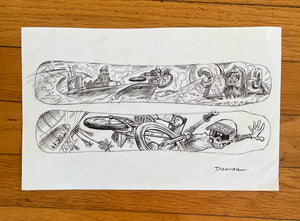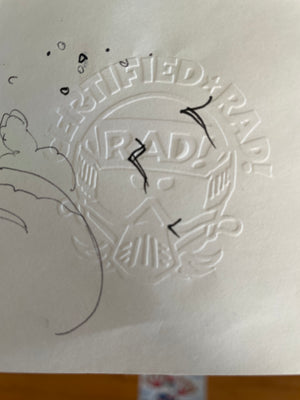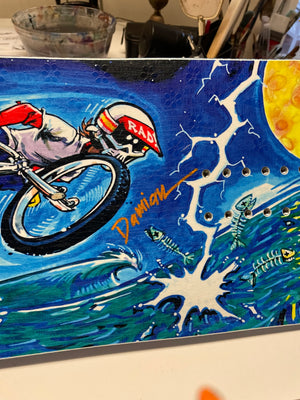 Year 2 Radical Rick collaboration with Snowboard legend Matt Cummins' features a super rad story on the top and bottom! Hang the rad "back-flip" side for a while, then change it up and show off the other side with the epic battle scene featuring Radical Rick in action. Like owning two art pieces in one! Both sides are hand signed by Damian. No other board of this type has that! A showpiece for any collector!
Or take it for a rip 'cuz it's also a threat on the slopes. Snowboard legend Matt Cummins' colabbed with Damian to create an experimental model in the quest to get the most out of a single snowboard.
Eco Sublimated Poly Top with hand-inked signature
Dual-threat nose profile on a modern camber C3 contour allows the Kink to be ridden in hard challenging hardpack and ice conditions and then float like crazy in powder. Explore the untapped shred potential of the Snake Kink nose… elevated performance and creative opportunity are built in.
Comes with 2 original hand sketches. Each is about 8.5" X 11" on bond paper, stamped with the "Certifed Radical" seal and hand signed by Damian. Check out the photos! lots of detail and ready for framing!
The hand-signed Board will make a one-of-a-kind statement!
Length 159cm
Width 29.8cm

Shipped in a 3" x 13.5" x 68" box
Please note: Shipping price will be confirmed once purchase has been made. We'll contact you to determine how you'd like to ship and there may be additional shipping fees involved depending on carrier rates.