"FLAT-OUT" ORIGINAL SKETCH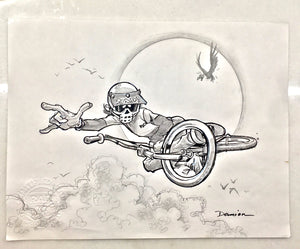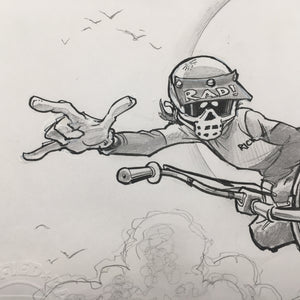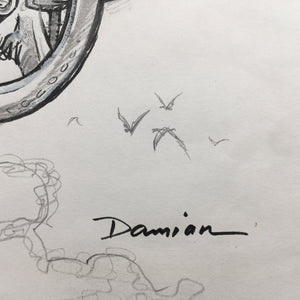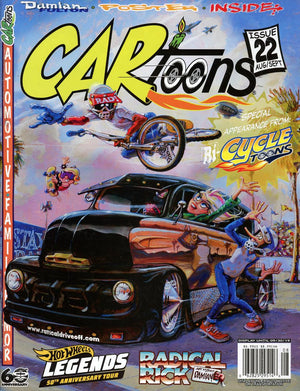 This quintessential RADICAL RICK aerial attack is a stone-cold classic. You may remember the original painting created for the raddest CARtoons magazine cover (See the last picture). This hand-sketched study was used to create the finished artwork. "Before one drop of paint hits the canvas, I want to make sure I have the vibe right," says Radical Rick artist and creator Damian Fulton. Clearly, his study shows he caught that vibe...and killed it! 
It's a really powerful image, with lots of fun detail drawn in pencil and ink. truly a stunner on 8 1/2" x 11" bond paper. In really nice shape too! 
Crimped with "Certified Radical" seal and hand signed by Damian. Just plain RAD!