"FLIPPED" ORIGINAL SKETCH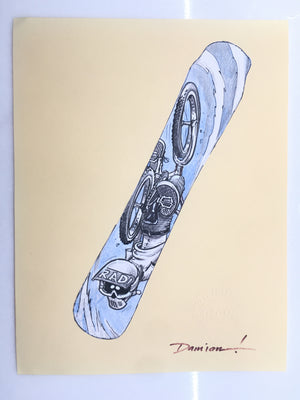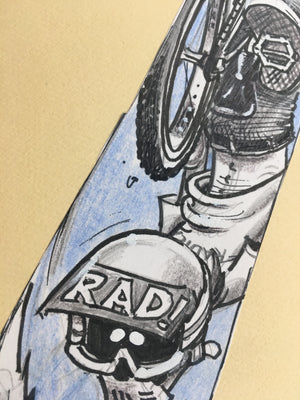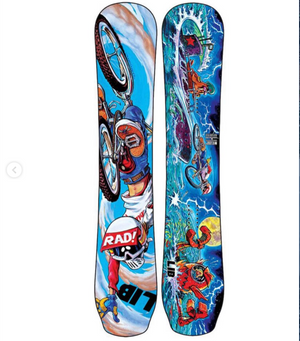 This is pretty special. Originally sketched for the Matt Cummin's designed 2021 Lib Tech MC Snake Kink snowboard. Unique in its purpose and subject matter, this "FLIPPED" original sketch, made the final board art RAD! See the final photo to see how it turned out! Wherever Rick rides, he rips, even on epic snow-capped mountains!

Nice detailed sketch, pencil, ink, with hints of colored pencil on bond paper approx. 1.5" x 10" attached to 8.5" x 11" textured creme coverstock.  Comes crimped with a "Certified Radical" seal and hand signed by Damian.