"FORK YOU COVID!" original watercolor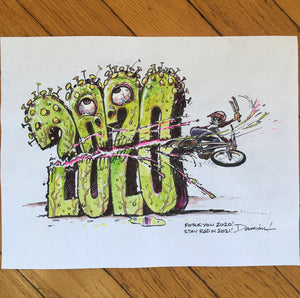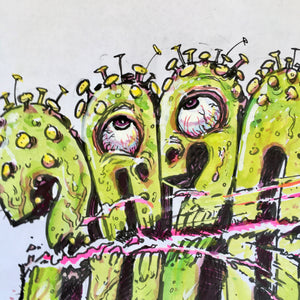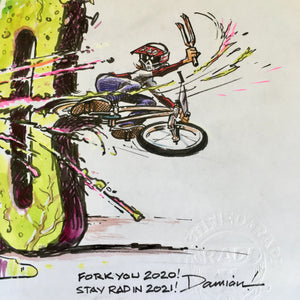 This original hand-painted action scene was painted with all the pent-up energy and emotion you'd expect caused by lockdowns and the weirdest year in recent memory. The title says it all: "FORK YOU COVID!"  Features RADICAL RICK ripping through a giant 2020 COVID creature, dramatically expressing what we all wish we could do. This vivid hand-painted image is done in watercolor and colored pencil on bond paper 8 1/2" x 11". "FORK YOU COVID!" is already a classic, and will add an element of serious fun to any collectors wall! 
Crimped with "Certified Radical" seal and hand signed by Damian.