"JASON GETS HIS" ORIGINAL ART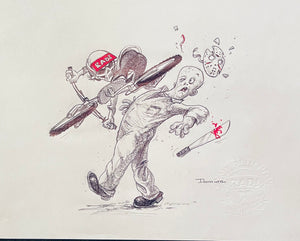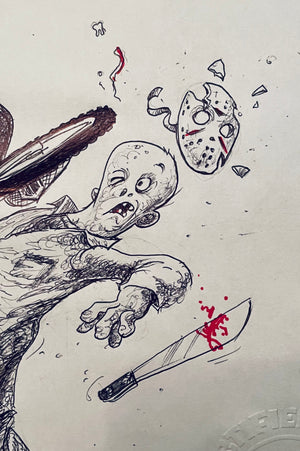 A horrific action packed scenario (rumor has it, this actually happened in an alternate bmx/horror universe!) shows a heroic Radical Rick going head to wheel with Mr. Friday the 13th, himself, Jason Vorhees.
It's a classic Radical Rick battle scene rendered in ink, with a touch of radical red, and captures the radical energy of the classic comic strip from the pages of classic BMX PLUS! Magazine. It's a bold and gutsy image on 8.5"x 11" bond paper, crimped with the "Certified Rad" seal, and hand signed by Damian.