"MX MUG STYLE" Sepia Tone Watercolor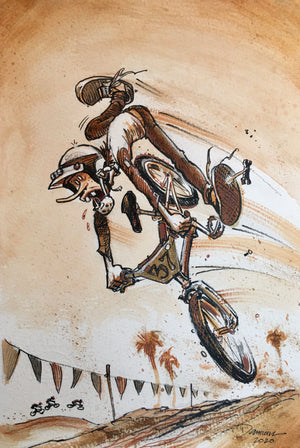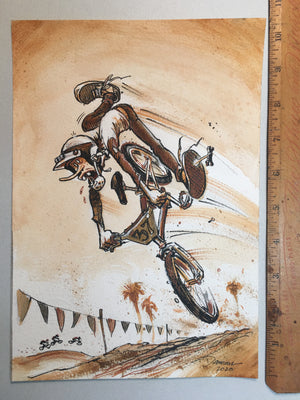 painting of Rick's best bud, MX Mug, showing off his "style".  A hand-created piece of art made with watercolor and inks is 10" x 7" on heavy watercolor paper, and ready for framing. If you've always wanted a bit of BMX art displayed loud and proud, this is your chance.
Stamped with the "Certifed Radical" seal and hand signed by Damian.