"OUT WITH THE OLD" original watercolor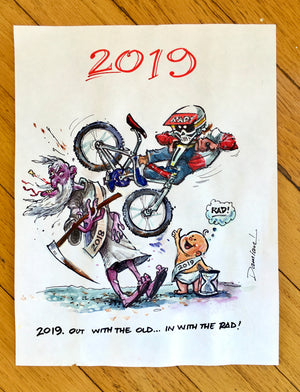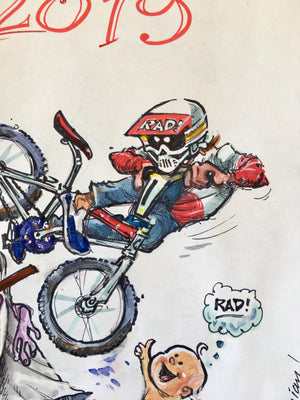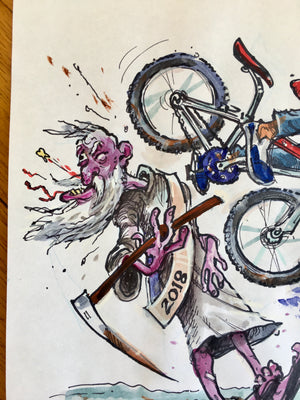 "OUT WITH THE OLD". Originally made for the incoming 2019 new year, but with the last year's events in our rearview mirror, it's amazing how nostalgic an ordinary year can make us feel! Features an action-packed Radical Rick scene as he tail whips Oldman Time to usher in a new year. This vivid hand-painted image is rendered in watercolor and colored pencil on bond paper 8 1/2" x 11".
Crimped with "Certified Radical" seal and hand signed by Damian.