"RAD KICKFLIP" original inked drawing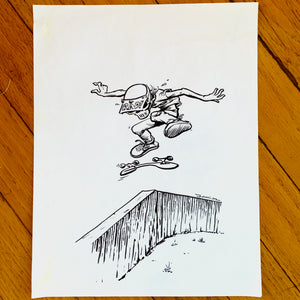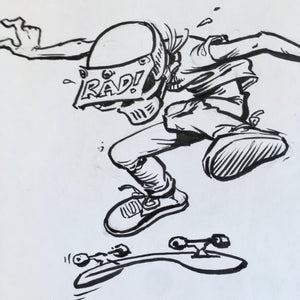 Originally drawn for the "Inktober Challenge", this striking drawing became a much talked about image among BMX and skateboard fans alike depicting Rick in an uncharacteristically rad action pose. "I thought only Spike Speedwrench skated"... well the proof is captured in this move by RADICAL RICK.  Crisp India ink on 8 1/2" x 11" bond paper.
Crimped with "Certified Rad!" seal and hand signed by Damian.