Rad Mountain Bike Original Painting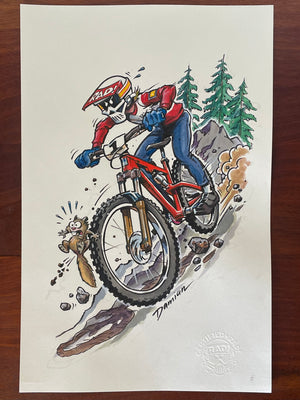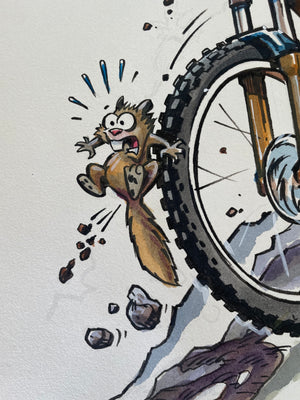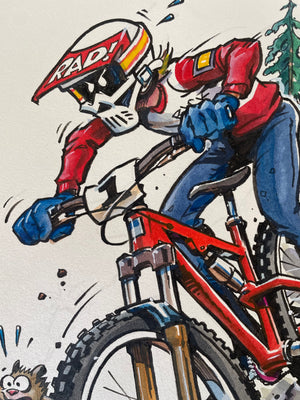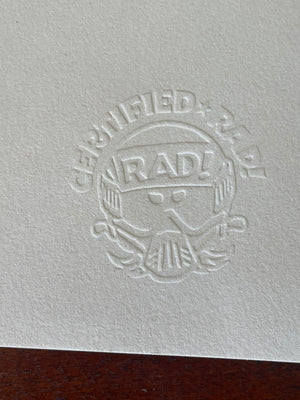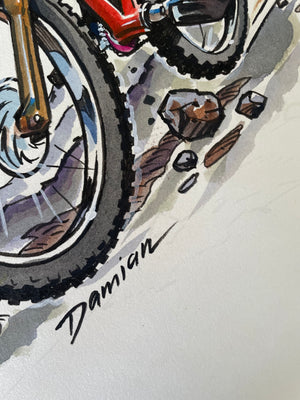 So many of you have asked for this. The first and only time Damian has ever painted Radical Rick on a mountain bike. Seems like a no-brainer right? Yet it took a request from the California Enduro Series at China Peak (next to Crushed Crank Canyon) to compel Damian to finally lay it down in full-color action. This is a bonafide first, painted in luscious watercolor in the old school style of the comic strip, showing Rick barreling down a steep incline surrounded by pines, the mountainside, and an unsuspecting critter (see photo detail). 
One of the largest pieces here at 11"x17", it's history in the making, and you can be the first to own this first-ever Radical Rick on a mountain bike. A collector's dream.

Watercolor and ink on heavy Bristol paper, crimped with the "Certified Radical" seal and hand-signed by Damian.