Rad Sun Up LIMITED EDITION PRINT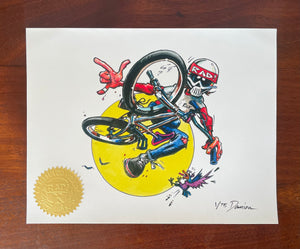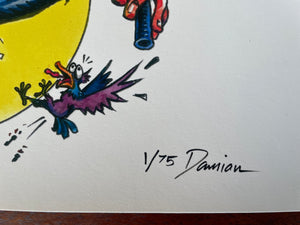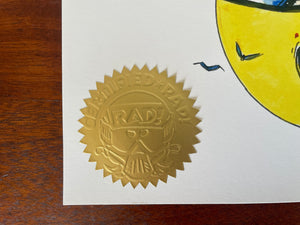 This sun-drenched classic shot of Rick mid cross-up is from artwork painted for the Radical Rick Haro Bike seat tube decal. We loved it so much that we had to make it available as a limited edition artwork. Bright, bold, and bitchin! It's a stunner printed on 8 1/2" x 11" heavy archival paper. Only 75 of these full-color prints are available, and each one is hand-signed and numbered by Damian. You snooze, you lose. So wake up and grab one before they're sold out!
Guaranteed authentic by its gold foil embossed "Certified Radical" seal.