"RADICAL PORTRAIT" Original Art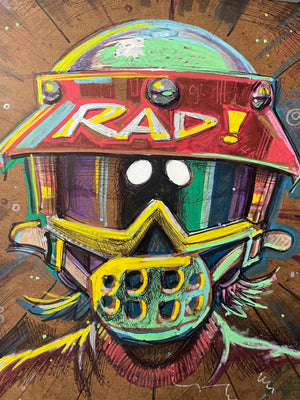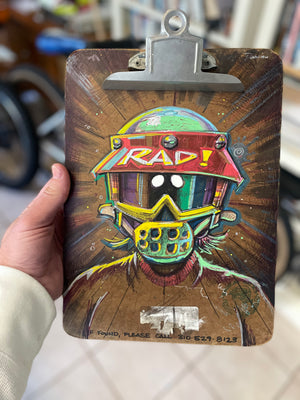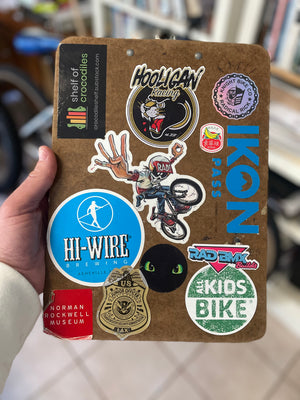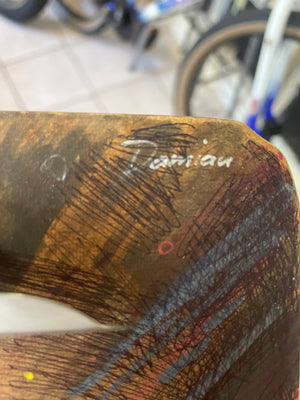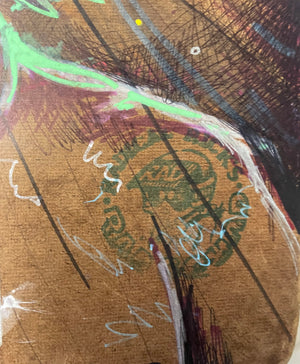 This just may be the rarest, if not raddest, piece out of the lot, Damian's actual everyday clipboard he used over the last 5 years or so to plot, plan, and conquer the world. That last part might be a bit of an overstatement, but he did carry this board with him everywhere, and there are plenty of stickers on the back to prove it.

It's beautifully emboldened with a big, hand-drawn portrait of Radical Rick in bright color doodled right on the surface of the board. Frame it and hang it on a wall for all to admire, or slap some paper on it and be inspired to start your own doodles. Either way, it's an iconic piece of BMX history you can hold in your hands!
 9.5" x 12" Mixed media on Damian's personal clipboard.