Radical Rick 2022 Collector Coin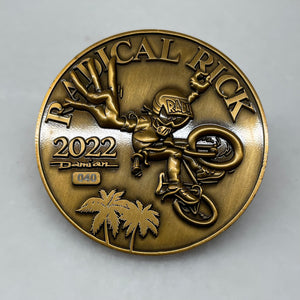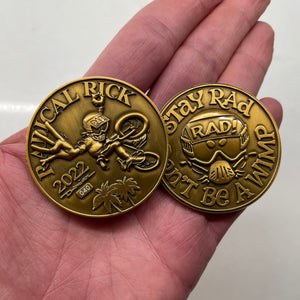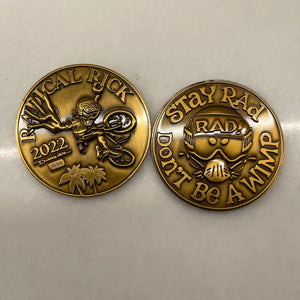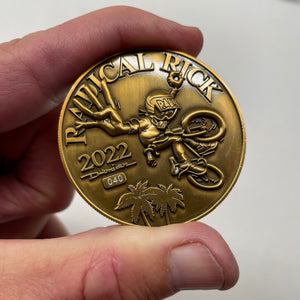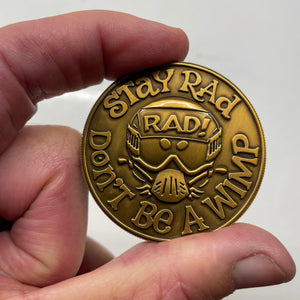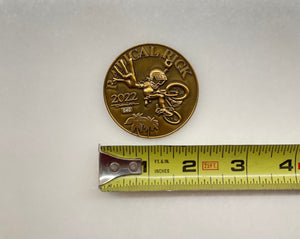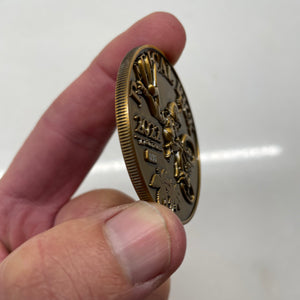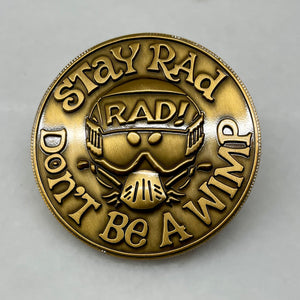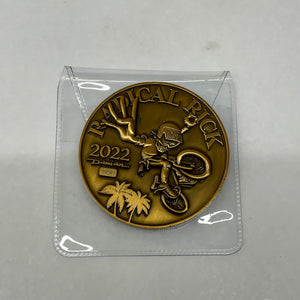 Really excited to share this newly minted limited 2022 Radical Rick challenge coin, struck to celebrate everything RAD! The "Head's" side shows the classic "Stay Rad, Don't Be a Wimp" battle cry surrounding Rick's iconic mug boldly sculpted with great detail and raditude. On the tail side, Radical Rick soars high above Crushed Crank Canyon signaling a "4-0" no hander, his classic 40th anniversary celebration air. This side of the coin has the "Damian" signature and the one of a kind number inscribed just below it. It's made of real simulated-antiqued-goldish-metal (I think that's the way MX Mug describes it), 2" wide, and has a good meaty heft to it. Only 100 of these numbered keepsakes are available!
Non serialized number versions also available.