"RADICAL RICK ANGEL CONSCIENCE" ORIGINAL SKETCH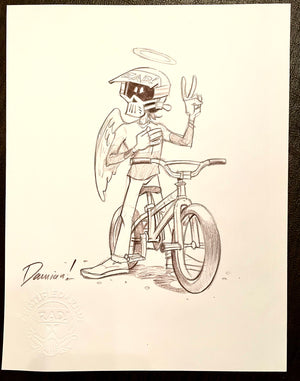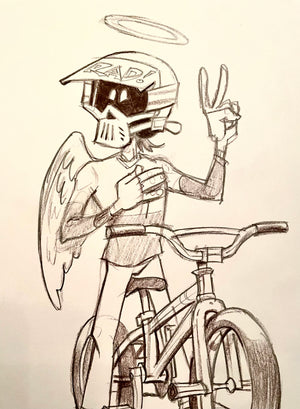 Honor before impulsiveness? This awesomely heroic Angel Rick sums up the the core of a hero. Complete with his bike, wings, and glowing halo, he still manages to look bad ass.

Drawn with vibrant energy with sepia colored pencil on 8.5"x 11" bond paper, and very reminiscent of the classic comic strip in BMX PLUS! Magazine. Crimped with the "Certified Rad" seal and signed by Damian, this one-of-a-kind hand-drawn piece will be a massive win for any collector's trophy case!