"RADICAL RICK ANGEL AND DEVIL CONSCIENCE" ORIGINAL WATERCOLOR ART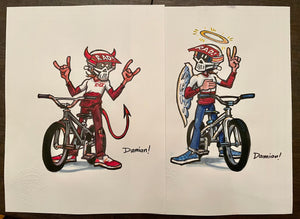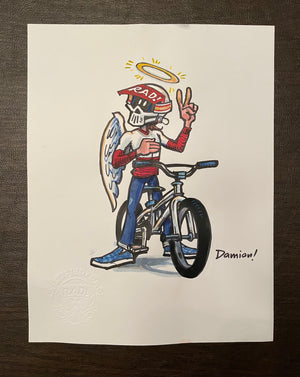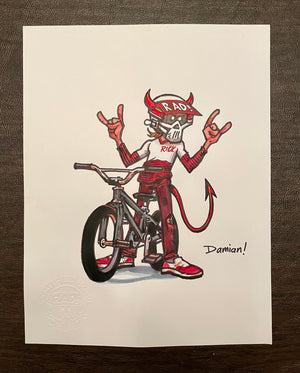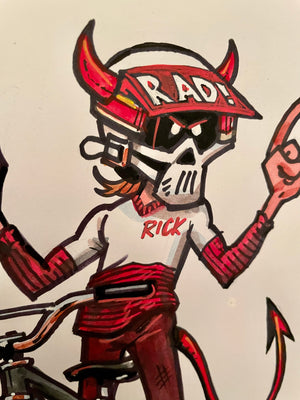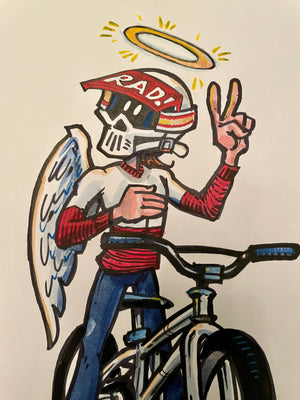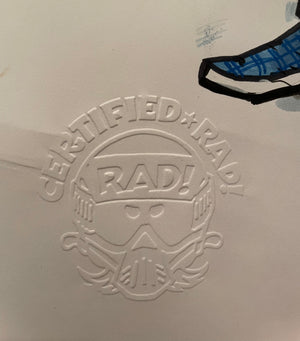 You know that feeling when we get tempted to do something radically exciting?
Could be naughty, could be nice. We'll leave it up to your conscience.  This unique hand painted Angel Rick and Devil Rick comes as a pair, Angel Rick and features a head to toe, heroic pose of both Radical Ricks inked and watercolored on two separate 8.5" x 11" sheets of bond paper in the same traditional technique of the original Radical Rick comic strip back in the day.
Originally drawn for an upcoming charity T shirt release, this stunningly RAD duo will be a sweet addition for any serious collector or first-time fan. Stamped with the "Certifed Radical" seal and hand signed by Damian, it's both naughty and nice!