Radical Rick, the Complete Episodes Book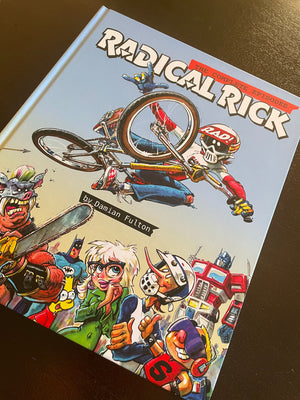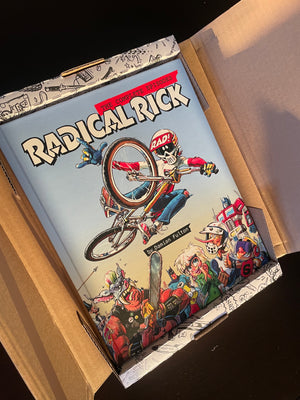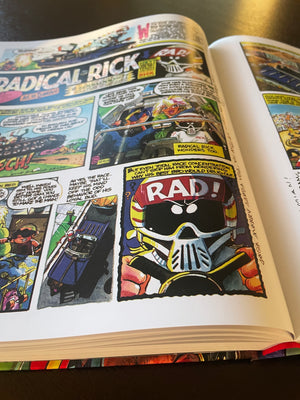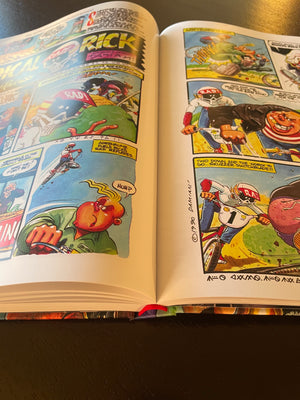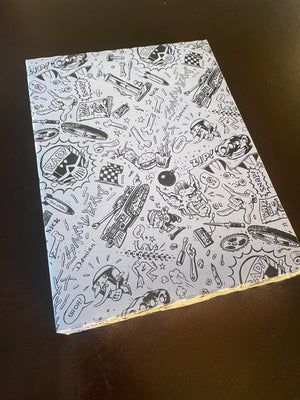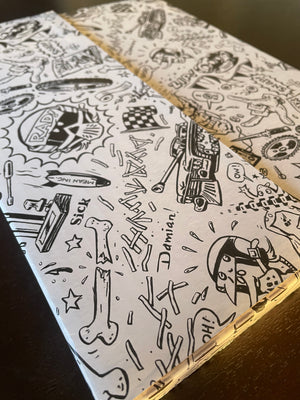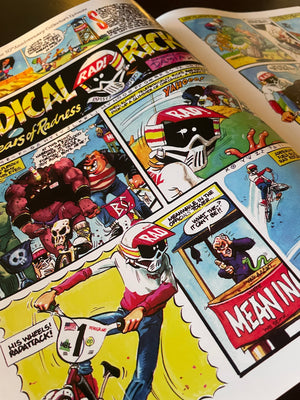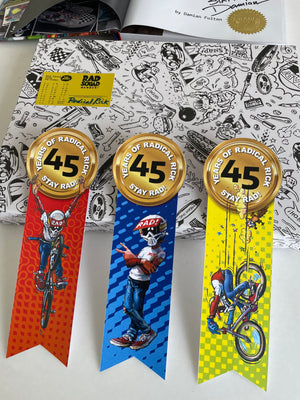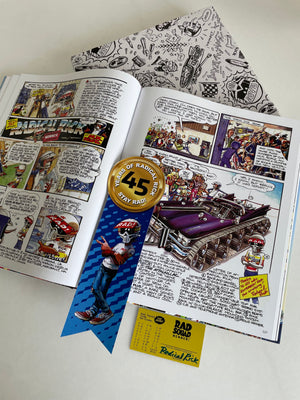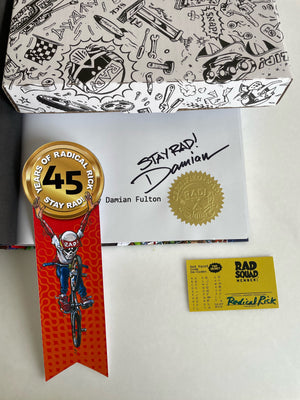 Over 300 pages of RADventure.
The limited edition book "Radical Rick, the Complete Episodes".

At last it's here. Radical Rick the Complete Episodes compiles every comic adventure of Radical Rick ever published in BMX Plus! magazine plus lots of extras, including brand new never seen before artwork by creator Damian Fulton, and antecdotes from BMX legends like Bob Haro, Mike "Rooftop" Escamilla, and Eddie Fiola. Plus an enlightening forward by the Condor himself, Mat Hoffman.

From the very first 1979 black and white episode to the climactic full color finale, each page has been painstakingly collected, reproduced, and printed to re-create the experience we all had flipping the pages of the magazine in our childhood. The coffee table worthy hardcover ships in a cool custom box, covered in Radical Rick BMX iconography, that is so rad it makes the container worth framing!
________________________________________________________________________________________
The Deluxe Edition of Radical Rick the Complete Episodes is really special. Each limited version is hand-signed by Radical Rick artist and creator, Damian Fulton, and features the gold seal embossed "Certified Radical" seal. And for all the hidden messages throughout the book, it comes with the Rad Squad Decoder Card, signed in brilliant blue Sharpie by Radical Rick himself! Plus, the Deluxe Edition comes with one of three, randomly selected collector bookmarks heralding the coming of the 45th anniversary of Radical Rick! Each of these colorful bookmarks is also (SURPRISE!) a high-quality vinyl sticker, so beyond the pages shows the world you are truly a rad literary giant! There are limited quantities so grab the Deluxe Edition of Radical Rick the Complete Episodes now!

"Wow...The Radical Rick the Complete Episodes is a future holy grail... sacred scrolls for years to come - We all understand how important this illustrated literature is to the future of humanity."                    
~@alien_tv_patrick
11 1/4" x 9 1/4" hardcover, 341 pages.