Radical Rick Fundraising Raffle to Benefit Ukrainian Crisis Relief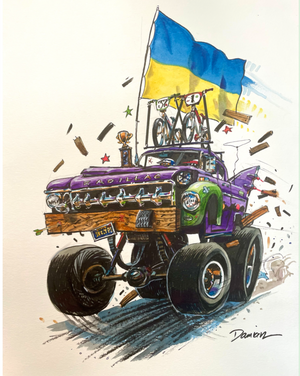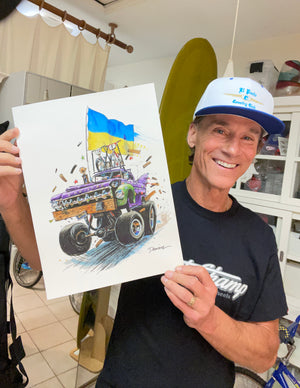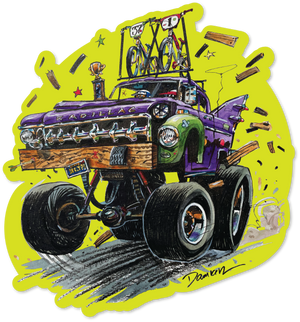 Ok, here's the scoop... We're selling raffle tickets to win Damian's original painting of the Radillac. Oh yeah. We're going to donate 100% of the proceeds to Foursquare Disaster Relief, ensuring all funds go directly to the Ukrainian people in need of food, life-saving essentials, and emergency housing. We aren't pocketing a dime! Every ticket purchased is another chance for you to win and to make a real difference for relief efforts.

Plus, every raffle ticket order placed is going to receive a limited edition Radillac decal! Yep, just cuz you've been so rad to give! We're going to be drawing the winner live on Facebook and Instagram on April 9th at 5 PM PST. Mark your calendar!

More info on the Radillac: This beast is so rad you can almost smell the tires burning rubber and hear the roar of its V8 gas guzzling power-plant. It's the infamous Radillac in all of its duct tape and spot-weld glory, so lovingly put together, it makes Dr. Frankenstein envious. If you look close you'll see MX mug and the boy radster, Radical Rick, behind the wheel no doubt driving to a competition.