"RADICAL RICK Study for Statue"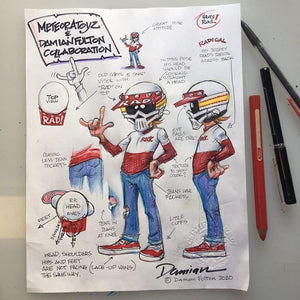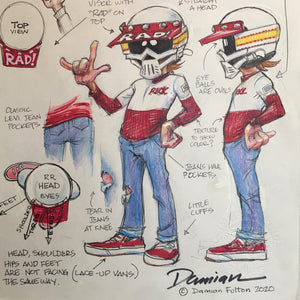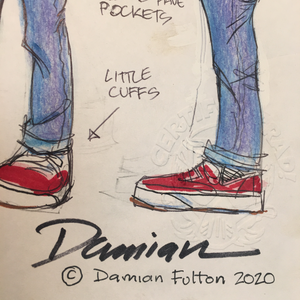 A month ago we released a limited edition Radical Rick statue. But months earlier, Radical Rick Creator, Damian Fulton, had to design it. Here's the actual piece cleverly put together as a guide for Japanese master sculptor and RR fan, "Taco".  Colorfully detailed, drawn with ink, felt pen, and colored pencils this 11" x 8.5" piece would be an awesome addition to accompany your statue.
Stamped with the "Certifed Radical" seal and hand signed by Damian.