"LET'S RIDE!" ORIGINAL SKETCH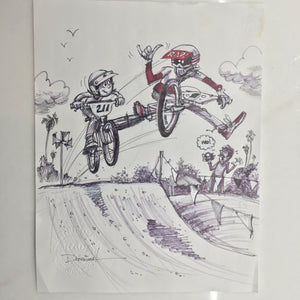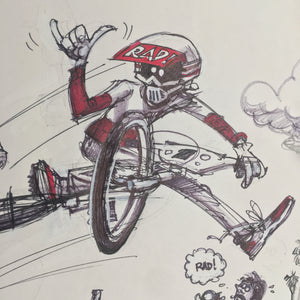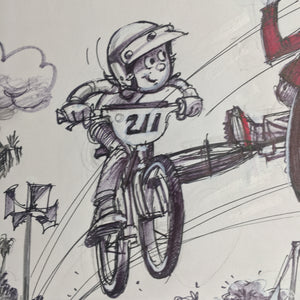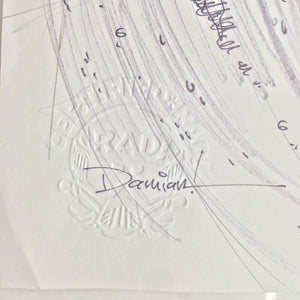 After a year of being cooped up, there's never been a better time to shout, "LET'S RIDE!". This unique side-by-side action scene feature's RADICAL RICK signaling to a fellow BMXer encouraging him to go for it and get rad!
Originally a study for a watercolor commission, this composition is filled with dynamic detail, layers of interest, and a photographing dad gasping, "Rad!".
Drawn with vibrant energy matching the fun of the racing situation, and very reminiscent of the classic comic strip in BMX PLUS! Magazine. Plus this pen and pencil drawing on 8.5"x 11" bond paper has a hint of Radical Rick red to make it truly RAD!! 
Crimped with the "Certified Rad" seal and signed by Damian, this one-of-a-kind hand-drawn piece will be a massive win for any collector's trophy case!