"RICK COMIC COVER" Original Art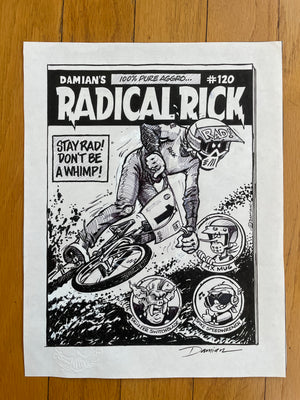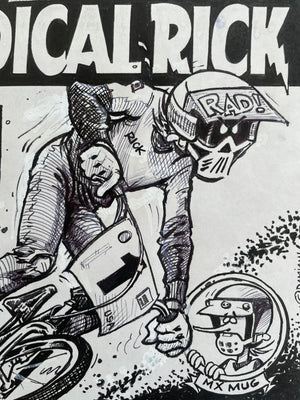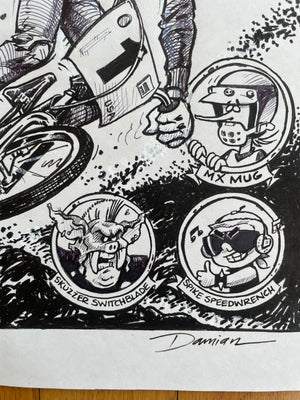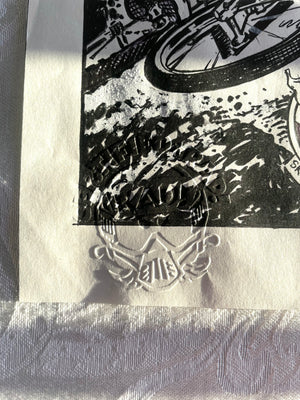 This iconic piece of artwork came about when Damian needed an image for a proposed video game back in the 90s. And VIOLA! This classic Radical Rick, in your-face image, was born. It's a faux comic cover that not only features Rick blasting a berm but has mini portraits of his buddies, MX Mug and Spike Speedwrench, as well as a mugshot of the infamous Skuzzer Switchblade in all his porky badness!
"RICK COMIC COVER" artwork was inked by hand, the old-fashioned way, with bits of white-out here and there on 10.5" X 8" bond paper, and of course, it's crimped with the "Certified Radical" seal, and hand-signed in the lower right by Damian. This little piece of original RADICAL RICK history is attractively priced and 100% RAD!
8.5" x 11" Ink and mixed media on bond