"ROOFTOP" Original Sketch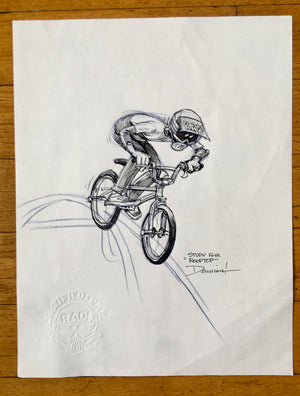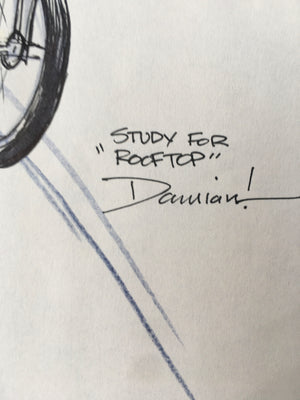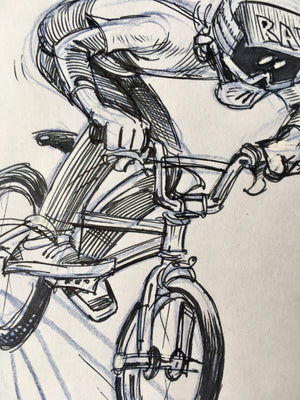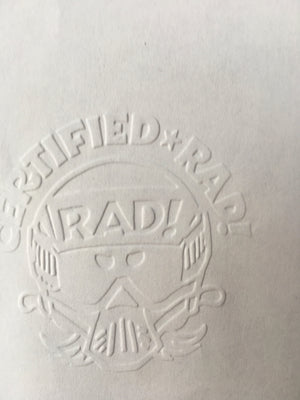 You may remember the Mike "Rooftop" Escamilla colab with Damian early in 2020. This was a hand sketched study used to create the finished watercolored artwork.  Inspired by Mike's crazy photo on the cover of RIDE magazine, it's a really sweet image at an attractive price point, rendered in ink and colored pencil on 8 1/2" x 11" bond paper. In really nice shape though there is some wrinkling of the paper, no doubt from Damian's over-exuberant sketching! 
Crimped with "Certified Radical" seal and hand signed by Damian.