Stay Rad Tattoo Original Art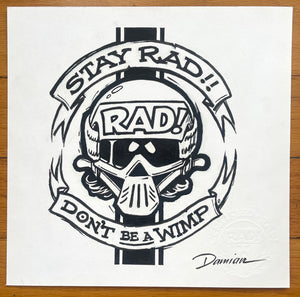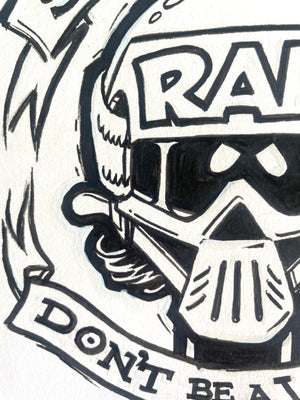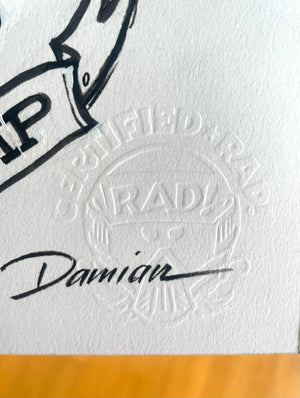 This iconic piece of artwork came about when a proud old-school BMXer showed off their Radical Rick "Stay rad, Don't be a Wimp" tattoo to Damian. The way Damian tells it, "I looked at the ink and forced a smile, inside I was cringing." Apparently, the likeness was so bad, that Damian rushed to his art table and busted out a more accurate tribute to Radical Rick. And VIOLA! We think it's an instant stone-cold classic.
With its 70s-inspired racing stripe backbone, Rick's in-your-face steely glare, and his inspiring motto framing the scene, we know it'll soon be popping up on shoulders, calves, and sternums across the globe.

It's an original artwork, inked by hand (the old-fashioned way) on 8" X 8" heavy Bristol paper. Of course, it's crimped with the "Certified Radical" seal and hand-signed in the lower right by Damian.

This unique piece of original RADICAL RICK history is attractively priced and 100% RAD!