"THUMBS WAY UP" ORIGINAL WATERCOLOR AND SIGNED GLOVES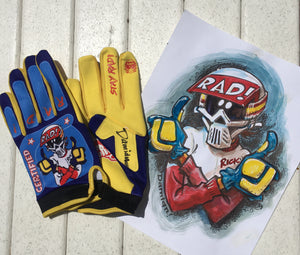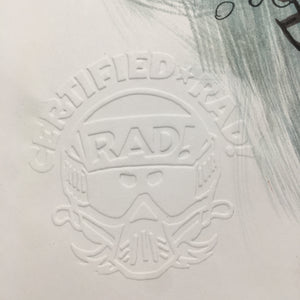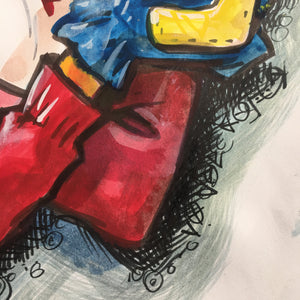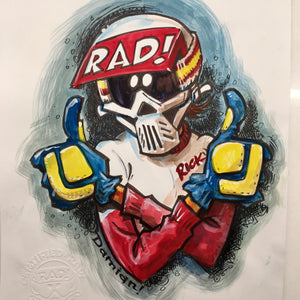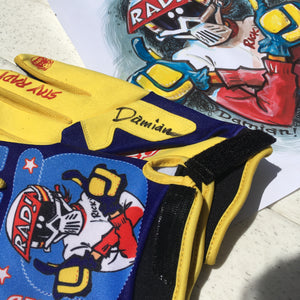 A classic for sure, this original hand-painted Radical Rick portrait was originally created for the sold-out CRUSHED BMX RADICAL RICK glove.  "I loved it so much I decided to add extra love in the form of watercolor and update it to be as RAD as possible!"
Now, this nice big and bold image of Rick swinging his handlebar grabbing mits way up can be yours!  Display proudly and show up those snooty neighbors who think they know fine art!  Vivid hand-painted in mixed medium, watercolor, colored pencil on bond paper 8.5" x 11".  Crimped with "Certified Radical" seal and hand signed by Damian. 
BONUS! This bad boy comes with a pair of Radical Rick gloves in a sick size XL! Signed by the creator and artist behind the raddest dude alive. The gloves and artwork come with your purchase...what a deal!