"UNMASKED!" 6 PANEL GIF ART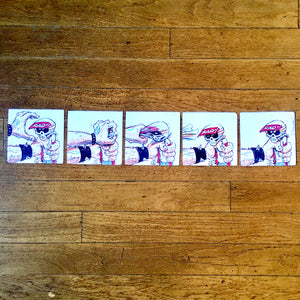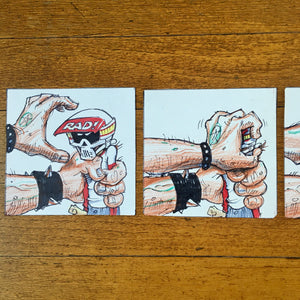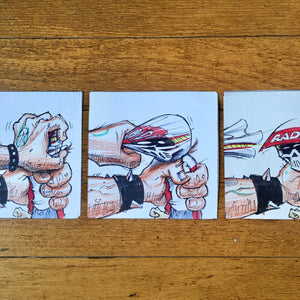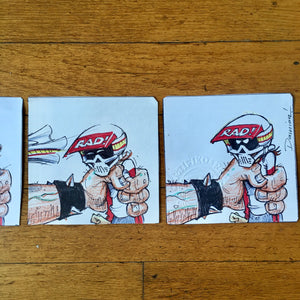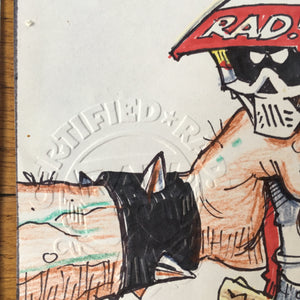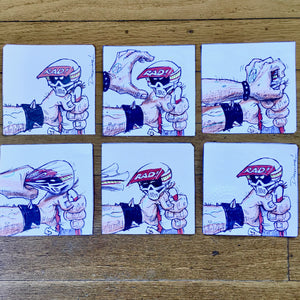 Super unique and totally out of the box set of 5 original color drawings of Rick's first time ever unmasking at the hands of Skuzzer Switchblade. Originally created as a GIF repeating the fact that, no matter how many layers of the onion are peeled back,
underneath 
Rick remains true to his original radical self! A one of a kind collection of five 4" x 4" pieces, can be framed as a 4"x 20" strip or, with the included color copy of the last frame, can be stacked and displayed as a 12" X 8" block (see pics). All the pieces are 
sketched in ink and colored pencil on
 bond paper. The last image is signed by Damian and embossed with the "Certified Radical" stamp, guaranteeing its authenticity and proving there is nothing like this! Totally RAD!