Art Drop Alert!
Radical Rick artwork dropping on April 1st. Read on for tips, details, and a look at the artistic influences that gave Radical Rick its iconic style.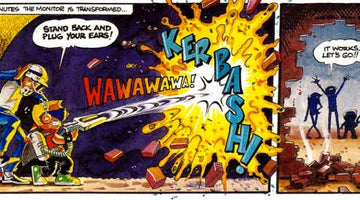 Close Encounters of the Rad Kind
If it's strange, or unexplained, Damian's Radical Rick has seen it. Here's our log of the times Radical Rick pedaled into the Twilight Zone.