"RADICAL TABLETOP" COLOR VINTAGE ARTWORK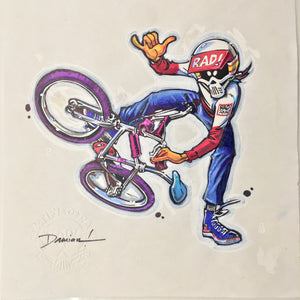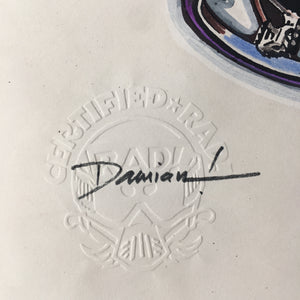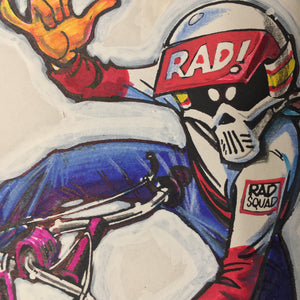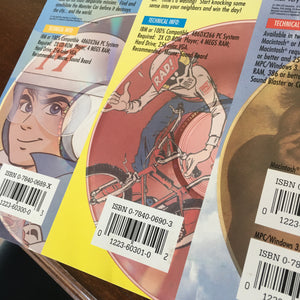 This image is very special and it goes way back. It's been the cover art for a never-realized video game, a t-shirt (see it in the "Official Merch" section), turned into a sticker (included with this artwork!), and it's probably popped up in other places long forgotten. 
"When I dug it up it was pretty thrashed and really needed a bit of life." So Damian added some brilliant color from the era and polished it up.  Now for the first time, it's revealed in its new restored, vibrant state and ready to be hung in an established art collection or a first-time collector's living room wall. A true classic!
Approx. 8.5" x 9" hand created on bond paper, the edges are a bit worn but understandable for its age. Of course, it's hand-signed by Damian and embossed with the "Certified Radical" stamp. Comes with that vintage sticker too!