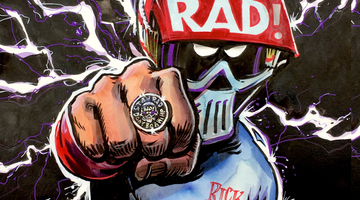 BMX UNION meets Radical Rick
Ok, so now there's a spot for us to pontificate and raddilate...uh, that is not a word, on all things RAD. Swing back from time to time and I'll post bits and bobbles of BMX past, present, and future. Might tease an upcoming drawing or two also.  Oh yeah and watch for updates on the book... Ahhhhh! The thorn in my side! IT MUST GET DONE!! Yes yes, I know. "If it was important, you'd have it done by now." Yeah, well, when it's this close to me , it's not that simple. More on that topic later. Click the photo above and find a sweet interview with Radical Rick Creator in Chief Damian Fulton.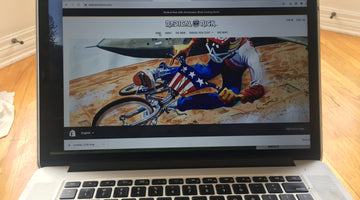 WELL THIS JUST HAPPENED...BUT NOT REALLY.
The idea of a dedicated website just for all things Radical Rick has been kicked around, talked about, started, and stopped multiple times over the years since the interweb was invented by Al Gore. But truth be told, there just hasn't been the ultimate sherpa to drag it over the finish line.